So many reasons exist to keep gutters clear of debris. When a gutter gets clogged, water can drain down the side of your home, causing unsightly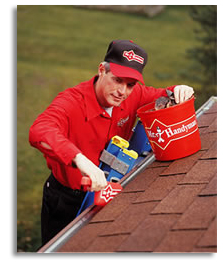 water marks at best and serious damage to exterior surfaces and the foundation at worst. Water also can drain into your home, resulting in costly drywall repairs to ceilings and walls. And after a while, the weight of the debris itself becomes an issue, as an overloaded gutter can pull away from your home and come crashing down and into a window.
Despite these many dangers, odds are you have put off cleaning your gutters a time or two because of the unpleasantness of the task. Not only must you climb a ladder to remove the debris, only a certain amount sits within reach, causing you to climb down the ladder and back up again every few feet. Depending on the length of your gutters, this could take hours of your precious free time.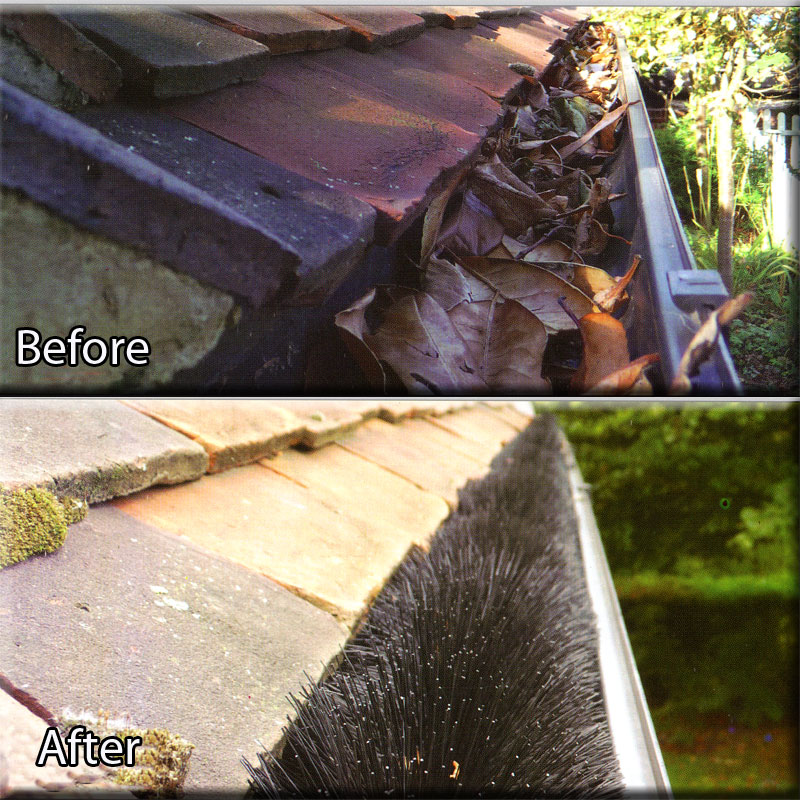 Imagine never having to clean your gutters again. Simply ask Mr. Handyman to clear the debris for you and install a Gutter Hedghog® on each of your gutters. This helpful device is cut to fit snugly in your gutter. Its design causes water to flow through the insert, into the gutter valley and out the downspout. Debris, such as twigs and leaves, slide off the  surface during rainfall or eventually dry up and blow away.
Mr. Handyman recommends and installs the Gutter Hedghog®. We have seen first-hand how it works while withstanding heat, ice and heavy rainfall.  And because it fits inside the gutter, it does not detract from the beauty of our clients' homes.
As you work your way down this year's spring-cleaning to-do list, consider assigning this task to Mr. Handyman. Installing a Gutter Hedghog® in each of your home's gutters requires not only clearing all gutters, but also checking the gutter system itself to ensure the success of the product. We can perform any repairs needed before beginning installation, which requires measuring your gutters and adapting the product to allow for proper drainage.
A product such as this one will protect your home for years to come and cross an unpleasant task off your spring-cleaning to-do list for good. And while on the subject of that list, keep in mind the many jobs Mr. Handyman can perform while at your home. From installing attic insulationthat increases the energy efficiency of your home to window repair and installation, we have the skills needed to be your one-stop shop for home improvement.
Mr. Handyman can maintain your home to save you money. One call really does take care of everything on your to-do list. All Mr. Handyman franchises are Fully Insured.  Make sure to stay on top of all your household and commercial repairs, improvements and maintenance needs and request service in your area.